Dancing Fun @Shrewsbury School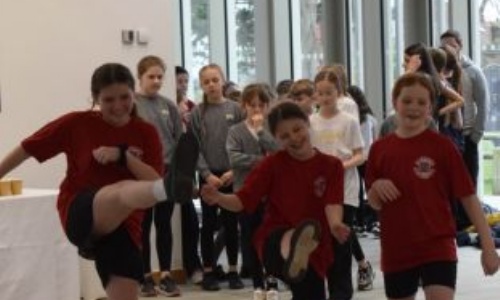 A group of KS2 pupil took part in a dance workshop.
On Friday 11th February, 12 of our pupil took part in a fantastic day of dance at Shrewsbury School. They joined children from several other primary schools to participate in a day-long workshop. As well as enjoying a delicious lunch, the children thoroughly enjoyed the day's dance focus. Thanks to Coach Michelle and Mr Darbyshire for accompanying everyone. They were very proud of our wonderful pupils.