Poppy Day Preparations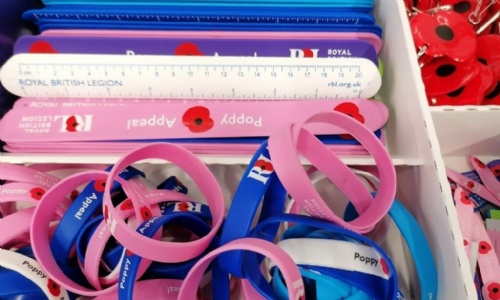 We will be supporting the Royal British Legion's annual poppy day appeal. We have a range of items available in school for the children to purchase in exchange for a donation to this wonderful cause.
We suggest a small donation of up to £1 for a paper poppy and donations of minimum £1 for wristbands etc. There are reflective poppies (ideal for adding to bags or zips on dark nights) and zip tags which we suggest a 50p donation for. We have a limited number of snap bands etc so your child may wish to bring their donation in a labelled envelope as soon as possible to avoid disappointment.