Young Voices - Let the Singing Commence!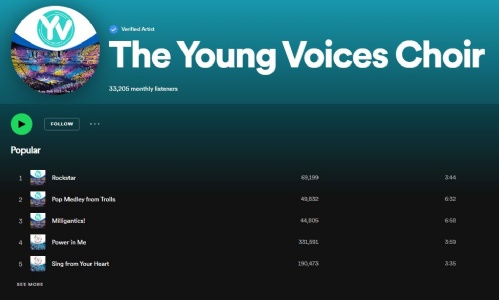 We have started learning the songs for Young Voices 2023.
Over the next few weeks, expect to hear your child(ren) singing songs as they get to know the Young Voices medleys and performance pieces. As part of our music curriculum, all KS2 children will be learning the songs and dances and those who have signed up will get to perform them in a giant concert in January (11th January 2023).
To help your child learn the songs, please access the Spotify Young Voices 2023 playlist. This can be accessed without any cost.
Children attending the concert will also receive a code which will let them log into My Classmate. This website will allow them to watch the videos, learn the dance moves and get to feel really confident with the material.