World Cup Fever!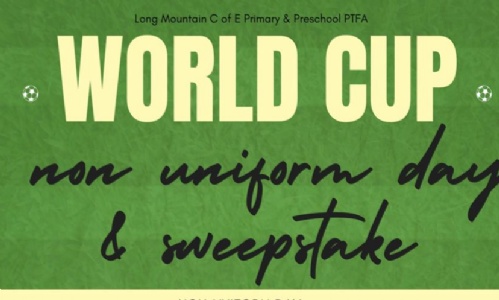 The PTFA have organised a fundraiser to coincide with the World Cup.
Friday 18th November will be a 'mufti day' when the children can come wearing any sport's kit they like as a celebration of the opening of the World Cup on 20th November.
Please send your child with £2 so that they can participate in their class sweepstake. Prizes will be awarded at the end of the competition.
We are aware that this coincides with Children in Need. We will be organising an opportunity for the children to contribute to Children in Need at the start of December.