Art
All our children learn about Art through carefully sequenced lessons which build up their knowledge both of techniques and of significant artists. We encourage children to be creative within their art lessons and believe that teaching art well will enable creativity to flourish.
There are 3 key concepts that we build our art curriculum around: developing ideas, mastering practical skills and taking inspiration.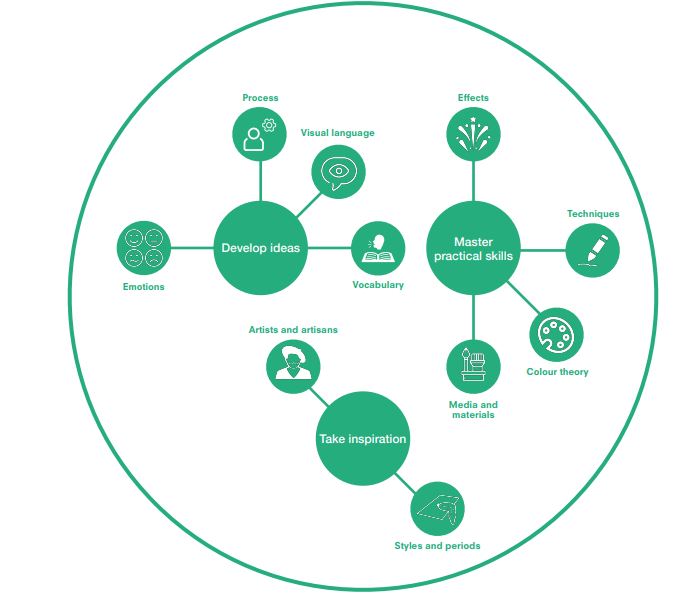 We then break down these key concepts into 9 knowledge categories. These categories are explored in multiple contexts across a child's time at Long Mountain; revisiting these key learning points enables us children to deepen their understanding and to know and remember more about art.
1. Media and materials
2. Techniques
3. Effects
4. Colour Theory
5. Emotion
6. Artists and Artisans
7. Styles and Periods
8. Visual Language
9. Process