Our Vision
Our Special Bible Verse
You are the light of the world. A town built on a hill cannot be hidden. Neither do people light a lamp and put it under a bowl. Instead they put it on its stand, and it gives light to everyone in the house. In the same way, let your light shine before others, that they may see your good deeds and glorify your Father in heaven. Matthew 5: 15-16
'…the fruit of the Spirit is love, joy, peace, patience, kindness, goodness, faithfulness, gentleness and self-control.' Galatians 5, 22-23
We are an inclusive Church of England school, where each child knows they are loved and valued for who they are and can grow to their full potential.
We are a school community rooted in our Christian vision and values. Underpinning all that we do, is our belief that every member of our school family - children, staff, parents and members of the wider school community - has a unique and precious contribution to make to the world. We strive to enable everyone to grow and flourish so that their light will shine.
Our Vision
We want our school to be a shining light in our communities: a place which fosters a love of learning and where children learn to love and put that love into action through service to others.
We seek to realise this vision in several key ways:
Through recognising the unique and precious contribution every member of the school has to make and offering enriching opportunities to enable children to explore and develop their talents.
Through promoting healthy habits to promote physical and mental well-being.
Through a broad, ambitious and knowledge-rich curriculum which equips children for life in modern Britain as compassionate, enthusiastic and successful learners.
Through fostering relationships with the wider community. We want our school to be a shining light: a place where children of all faiths and none, learn to love and love to learn; to be part of the diverse community in which they live, putting love into action through service to others.
Our distinctive Christian vision, to enable everyone to grow and flourish, underpins the daily operation of the school; it will be promoted at all levels from the playground, through the teaching staff and to the governing body. It will be a constant challenge to us as we seek to raise individual and corporate aspirations.
We take our core values from the Bible. These values are explored through our collective worship and modelled in our day-to-day interactions.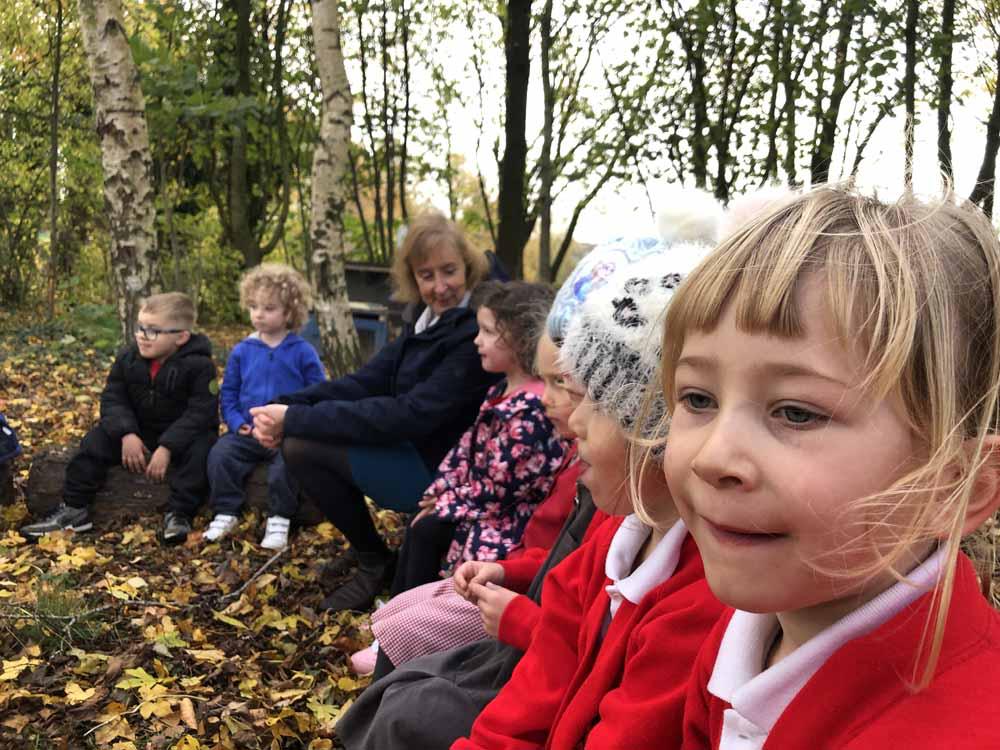 love
joy
peace
patience
kindness
goodness
faithfulness
gentleness
self-control
Our Ethos
Recognising its historic foundation, our school will preserve and develop its religious character in accordance with the principles of the Church of England and in partnership with the Church at parish and diocesan level.
Our school aims to serve its communities by providing an education of the highest quality within the context of Christian belief and practice. It encourages an understanding of the meaning and significance of faith and promotes Christian values through the experience it offers to all its pupils.
Our school is both a church and a village school and therefore welcomes all faiths and denominations, as well as those with no faith. We aim to foster strong links with all our village communities.
Our Worship
What might you experience during Collective Worship?
singing
listening to music
visitors helping lead worship
sharing a story (often from the Bible)
thinking about a special person
learning about a value and how it might change the way we behave towards one another
the lighting of a candle
sharing a prayer (sometimes we use traditional prayers and sometimes we write our own to say as part of our worship)
learning about an important festival e.g. Christmas, Easter, Pentecost
celebrating achievements - 'Praise Assembly' - and giving thanks
looking at a piece of art work or a video clip as a prompt for reflection
time to be still, time to think, time to talk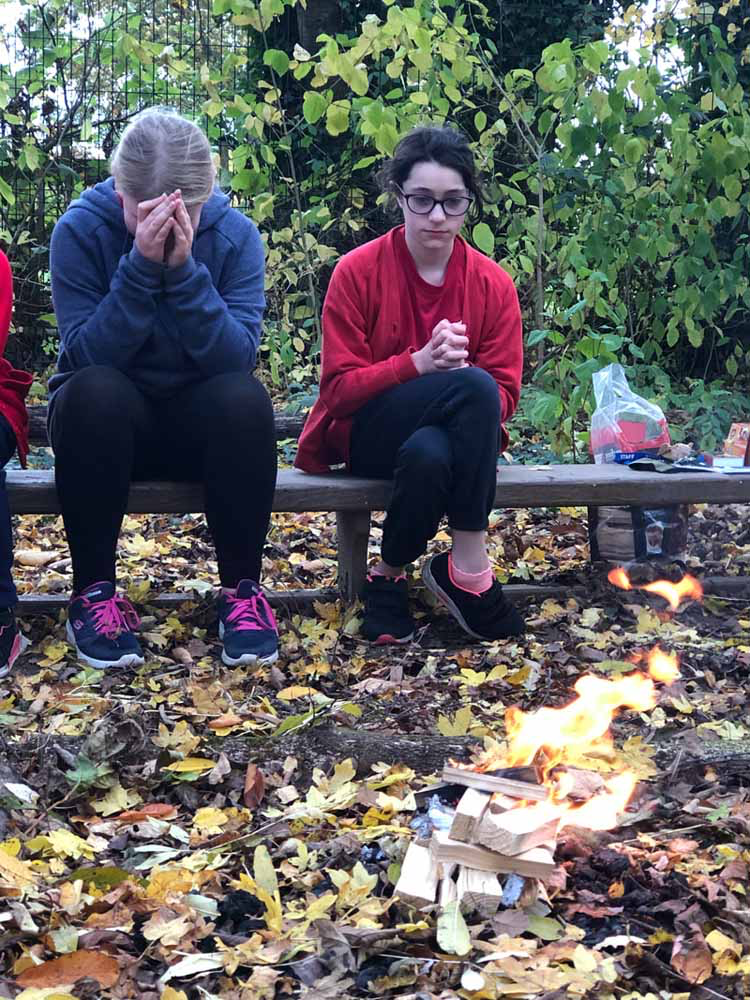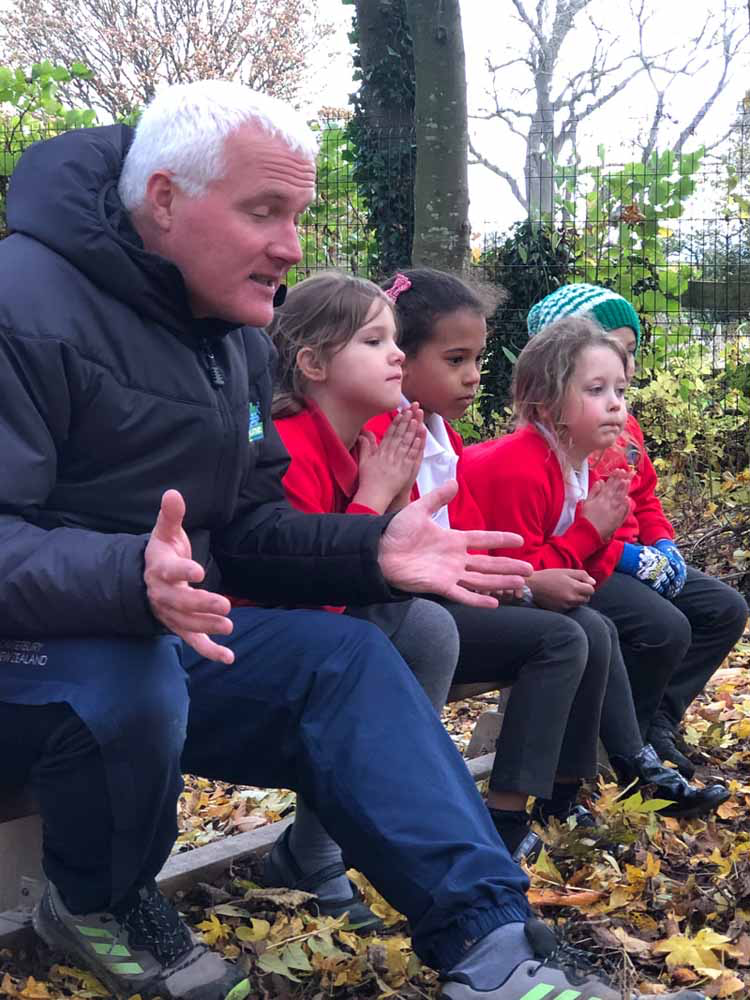 Collective Worship
Daily collective worship is at the heart of Long Mountain CE Primary School. Our worship is distinctly Christian in character and we reflect the rhythm of the church's year in our worship in school.
​
Worship is a time when children can be reflective, consider stories and teaching that is important in the Christian faith and - if they wish - they can join in with prayer. We make our worship open and inclusive - the children are invited to share in the worship and offered the chance to join in with prayers, for example, but we respect the right of children not to pray, if they do not wish to. We recognise that within our school community we will have people of varied faith and people who do not have a religious faith; all our children's contexts and backgrounds are respected.